3CX's VoIP solution is also designed to run in the cloud as a hosted PBX with the entire suite of Unified Communications features included.
Move away from the limitations of an outdated, on-premise phone system, will enable you to maximise your profitability and grow your business so that you can achieve your full potential.
Enabling access to all the information and tools your employees need – anywhere and anytime
By freeing you from the constraints of a physical location you can drive operational efficiency.
Our hosted voice solution features the built-in resilience and security significantly reducing risks of downtime.
The superiority of hosted voice alongside traditional PBX systems, it's no surprise that businesses are moving to cloud communications.
For all or single user business connecting directly to our switches provides services such as voicemail and call forwarding without the need for any capital investment or monthly rental costs.
For businesses that require more sophistication such as ring groups, call transfer, call recording and IVRs v4b offers a hosted 3cx solution. With no requirement for onsite hardware our hosted 3cx solution provides all the functionality of 3cx with the flexibility of monthly rental or outright purchase.
For more information about which phones will best met your business needs
V4b can provide the complete solution to your telephony needs. We offer a full range of telephones, VoIP gateways and ATA's to maximise the benefits of our VoIP service.
V4b recommends and supports Yealink and Snom phones for use with 3cx. Both ranges are fully compatible with the latest versions of 3cx and offer a great combination of build quality and functionality at competitive pricing.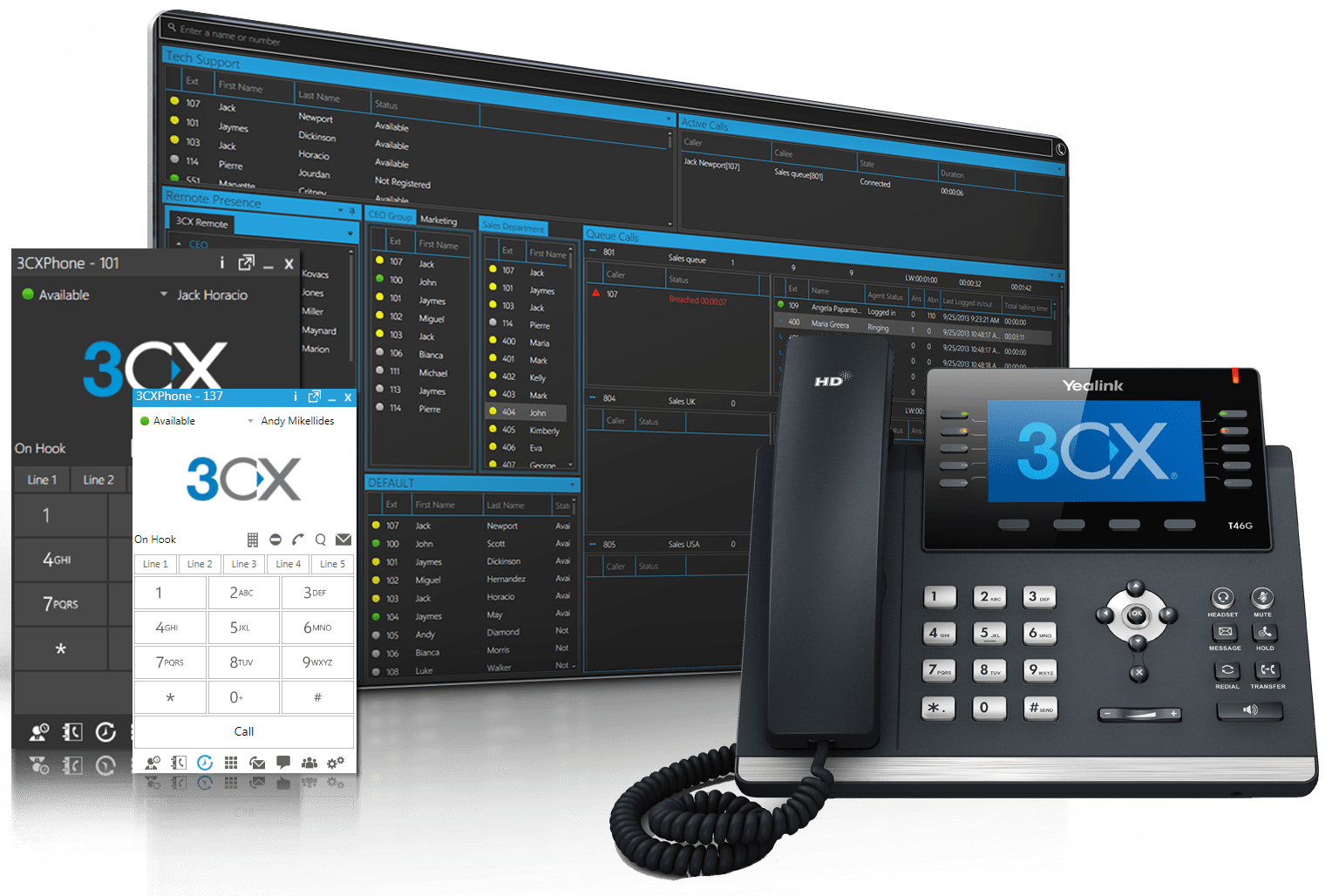 Request A Free No Obligation Quote